Alumni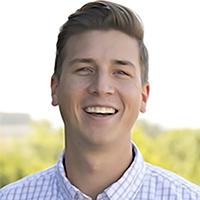 MICHAEL PARKER
VICE PRESIDENT PUBLIC AFFAIRS, IVORY HOMES
Graduate work is an opportunity to invest in our quantitative and qualitative skill sets. I would not have the opportunities I have today without my MPP.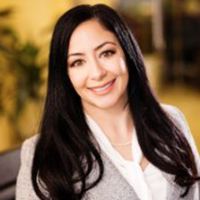 GABRIELLA ARCHULETA
PUBLIC POLICY DIRECTOR, YMCA UTAH
The policy analysis and evaluation skills I gained in the MPP program are a perfect complement to the work I've done in the fields of immigration, child welfare, and federal Indian law.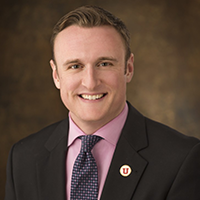 NICK THIRIOT

COMMUNICATION DIR, KEM C. GARDNER POLICY INSTITUTE
I appreciated my courses where I was able to meet with people in the community and work with them to determine policy outcomes they believed would benefit them most.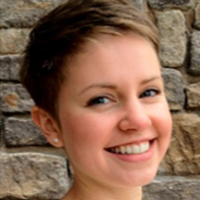 CLARE TOBIN LENCE
PERFORMANCE INITIATIVES MANAGER, UTAH STATE LEGISLATURE
The MPP program exposed me to careers in policy and helped me develop a diverse set of skills, from quantitative analysis to theory to writing for a policy audience.
Alumni Network
Join the MPP Alumni Network to stay connected. Alumni Network members mentor current graduate students by offering advice on the internship and job search process and help provide field specific networking opportunities. If you are interested in becoming a part of the University of Utah's Master of Public Policy Alumni Network, please contact us.
If you are an MPP grad and would like to be featured on our webpage, please fill out this form. A program staff member will follow up with you shortly!
MPP Graduates
The University of Utah Master of Public Policy program was approved by the Utah State Board of Trustees in 2005 and the first cohort of students started in fall 2006.
Eric Albers

Research Associate

Kem C. Gardner Policy Institute

MPP
Kristen Edwards

Executive Director

Better Days 2020

MPP
Hannah Elliott

Administrative Assistant

University of Utah Acute and Chronic Care

MPP
Kelbe Goupil

Senior Associate

Leavitt Partners

MPP

MPH

Nikolas Huhnke

Value Analyst

University of Utah Health

MPP
Meredith King

Research Director

TargetPoint Consulting

MPP
Jason Lyons

Computer Technician

University of Utah

MPP
Cloe Maloney Nixon

Government Affairs Analyst

Dorsey and Whitney LLP

MPP
Shannon Thoman-Black

Operational Excellence Consultant

Utah Department of Human Services

MPP
Annalisa Purser

Director of Administration, Office of the Chief Safety Officer

University of Utah

MPP
Andrea Thomas Brandley

Research Associate

Kem C. Gardner Policy Institute

MPP
Britnee Johnson

Communications Director

Draper City

MPP
Joshua Makamae Meyers

Health Program Specialist III

Utah Department of Health

MPP/MPH
Kathryn Macdonald-Poelman

Research Consultant II

Utah Department of Human Services

MPP
Krisana Finlay

Senior Associate

Leavitt Partners

MPP/MPH
Liesl Limburg

Business Development Manager

City of Avondale, AZ

MPP
Meredith King

Research Coordinator

Kem C. Gardner Policy Institute

MPP
Rebecca Mabe

Associate Chief of Mental Health for Community Programs

Salt Lake City Veterans Affairs

MPP

Zoe Heins

Senior Associate

Leavitt Partners

MPP/MPH

Lauren Peterson

Director of Community & Corporate Education

Mohave College

MPP
Page Checketts

Founder & Executive Director

Utah Child Care Cooperative

MPP/MPH
Miranda Jones Cox

Financial Operations Specialist

Utah Governor's Office of Management and Budget

MPP
Paedahni Dy

Operations Analyst

Goldman Sachs

MPP

Taylee Foulger

Contract Analyst

Department of Workforce Services

MPP

Makyla Grant

Global Medical Affairs Clinical Research Associate

Biomerieux

MPP

Benjamin Greenwalt

Data Scientist

Emperitas

MPP

Sydney Groesbeck

Research Analyst

Office of the Utah State Auditor

MPP

Lacey Johnson

Intelligence Division

Utah Statewide Information & Analysis Center (SIAC)

MPP

Emilie Meehl Butler

Foundation Development Coordinator

Stewardship at Intermountain Healthcare

MPP

Meredith Muller

Associate - Data, Policy, and Performance Innovation

Sorenson Impact

MPP

Brent Packer

Performance Auditor

Office of the Legislative Auditor General

MPP

Antony Pittman

MPP

Richard Smith

Data Entry Specialist/Customer Service at Continuing Education

University of Utah

MPP

Kara Toone

Foundation Coordinator

Davis Education Foundation

MPP
Carrie Butler

Policy Director
Action Utah

MPP/MPH

Annette Harris

Global Market Analyst




BioFire Diagnostics

MPP/MPH

Marci Harris

Public Health PhD Student




University of Utah

MPP/MPH

Kristina Wilenski

Department of Public Services




SLC Corporation

MPP

Robert Kohutek

Community Analysis & Planning Specialist




Utah Dept. of Workforce Services

MPP

Erin Hough

Public Policy & Legal Advocate




Salt Lake City

MPP
Ashley Rush

Domain 3 Specialist
Utah Department of Health

MPP/MPH

Emily Berry

Research Consultant




Utah State Board of Education

MPP

Beth Artman

Senior Healthcare Analyst
HealthInsight
MPP

Alex Iorg

Campaign Manager




Utah Patients Coalition

MPP

Stefan Rhodewalt

MPP/MPH
Fatema Binte Ahad

Research Analyst
University of Massachusetts, Boston

MPP

Robert Jordan

Account Manager




Synergy Staffing Group

MPP

Trent Matheson

Database Analyst




University of Utah Health Sciences

MPP

Jim Van Pelt

Exposure Analyst

StubHub

MPP
Jonathan Clark


Director of Institutional Data and Research




Utah System of Technical Colleges

MPP

Stephanie Lewis

Law Clerk




Salt Lake County District Attorney

MPP/JD

Tyler Murdock

Project Manager
Salt Lake City Corporation Parks and Public Lands

MPP

Kayla Lengyel

Finance Manager
Utah Department of Health


MPP

Kirsten Elliott

Director of Philanthropy
The Center for Election Science


MPP

Marjean Searcy Nielsen

Program Director


Central Rockies Addiction Technology Transfer Center Network

MPP
Michelle Beebe

Division Chief




U.S. Department of Labor

MPP

Ben Luedtke

Budget & Public Policy Analyst

MPP

Ashlee Kalina

Research Analyst




Nevada State Legislature

MPP

Elisa Montgomery

Analyst




Leavitt Partners

MPP

Randy Rodriguez

Business Development Specialist

CHG Healthcare

MPP

Emily Strong

Housing Development Program Specialist
Salt Lake City


MPP

Matthew Burmeister

Strategic Intelligence




34 US Army

MPP

Marcus Merrill Humberg

Communications Specialist


Washington State Department of Ecology

MPP

Torrey Lyons

PhD Candidate-Metropolitan Planning & Design
University of Utah

MPP

Gavin Noyes

National Campaigns Director
Conservation Lands Foundation

MPP

David Sallay

Research Consultant
Utah State Office of Education

MPP

Vivek Prinja

Development Coordinator
Nevada Public Radio


MPP

Christopher Collard

Research Analyst
Utah Foundation

MPP

Eric Johnson

Manager
Leavitt Partners


MPP/MPH

Kevin Mitchell

Asian Association of Utah
International Institute for Counter Terrorism

MPP

Clayson Quigley

District Court Program Administrator

MPP

Tucker Samuelsen

Criminal Justice Policy Analyst
CJAC

MPP

Benjamin Hoyle

Shareholder Development & Sponsorship Manager




Catawba County Chamber of Commerce

MPP

Miguel Trujillo

Court Consulting Business Analyst
The National Center for State Courts
MPP
Anna Bergevin

Sr. Business Analyst




Pluralsight

MPP

Aaron Coombs

PhD Candidate Political Science




University of Utah

MPP

Florian Hernandez

Executive Director




Philippines Humanitarian

MPP

Clare Tobin Lence

Senior Fiscal Analyst
Utah State Legislature

MPP/MPH

Jacqueline Carlton

Judicial Law Cleark
Utah Court of Appeals

MPP

Rylee Stowell Curtis

Dirctor, Community Engagement




Utah of Utah Health

MPP

Andrew Hill

Program Integrity Manager


Utah Office for the Inspector General

MPP

Jason Scott

Research Project Manager




Kaiser Permanente Center for Health Research

MPP/MPH

Matthew Conway

Chronic Disease Program Planner and Evaluator




Salt Lake County

MPP/MPH

Nicholas Dunn

Public Information Officer
Utah Department of Workforce Services

MPP

Dylan Kaminske

Job Coach Trainer II

The Church of Jesus Christ of Latter-day Saints

MPP

William Seth Teague

Management Analyst
Salt Lake County's Division of Behavioral Health

MPP
Kendra Babitz

Health Policy Specialist
Department of Health Cancer Control

MPP

Courtney Lane Crisler

Compensation Analyst




University of Utah

MPP

Jamie Hinsz

Human Services Policy Researcher
Oregon Legislature

MPP

Emily Mader

Program Manager




Cornell University College of Agriculture & Life Sciences

MPP

Barbara Munoz

Public Affairs Manager




Association for Utah Community Health

MPP

Sarah Wald

Data Analyst




Utah State Board of Education

MPP

Ryan Carrier

Research Consultant II




Utah Department of Human Services

MPP

Joseph Brennen Gee

Education Strategy & Research




Inqwri

MPP

Audrey Kiser

Senior Data Analyst


Mind Springs Health

MPP

Michael Merrill Parker

Vice President of Public Affairs
Ivory Homes

MPP

Sam Sutton

Deputy District Attorney
Salt Lake County District Attorney's Office

MPP/JD

Brady Wheeler

Compliance Analyst
Zions Bancorporation

MPP

Sarah Clancy

Associate Attorney
Kipp and Christian P.C.

MPP/JD

Jaron Halford

Director Clinical Operations & Performance
University of Utah-School of Dentistry

MPP/MPH

Alzina Koric

Researcher
Family and Preventive Medicine- University of Utah

MPP

Alexis Miller

Project Management
Utah Governor's Office of Economic Development

MPP

Nick Thiriot

Communication Director
Kem C. Gardner Policy Institute

MPP
Bradley Belnap

Health Policy Specialist




Utah Department of Health

MPP

Titus Chan

Assistant Professor


University of Utah

MPP

Malia McIlvenna

Research Consultant




Utah State Office of Education

MPP

David Benway

Research Analyst




Bureau of Economic and Business Research

MPP

Hillary Galvin

Performance Auditor II




Office of the Legislative Auditor General

MPP

Justin Meyer

Legal Counsel




Reinsurance Group of America, Inc.

MPP

Chris Cambron

Tenure Track
UofU College of Social Work

MPP

Chad Donald Midgley

Research Consultant
Division of Services for People with Disabilities

MPP

Candace Ware

Performance Auditor




State Legislation of Utah

MPP

Anna Gardiner

Medical Writer




Myriad Genetics

MPP/MPH
Gabriella Archuleta

Public Policy Analyst
YMCA Utah


MPP/JD

William David MacKay

Senior Research Analyst




Utah State Hospital

MPP

Andre Melo

Acting Director




Self-employed

MPP

Randal Serr

Multicultural Community Relations




SelectHealth

MPP

Nathanial Talley

Programs Economist




State of Utah-Dept of Workforce Services

MPP

Bryan Baron

Deputy Civil Attorney




Weber County Attorney's Office

MPP/JD

Kara Hetrick

Student




UC Davis Law School

MPP

Heather Marshall

Information Analyst III




Administrative Office of the Courts

MPP

Arik Parker

Owner


Argentum Property Management

MPP

Corey Rushton

Strategy & Special Projects Manager


SLC Corporation

MPP

Marcie Smith West

Finance Director




Citizens to Elect Rick Larsen

MPP/MPH

Rachel Wyatt

Senior Business Analyst
Utah State Hospital

MPP

Daisy Bennett

Director Legal & Privacy, Data Protection Officer
Marin Software Incorporated

MPP

Richard Henriksen

Medicine Physician
Kestrel Wellness Together

MPP

Holly Yocom

Director Community Services
Salt Lake County

MPP

Nune Phillips

Program Manager, Office of Child Care
Department of Workforce Services

MPP

David Sawyer

Deputy Legislative Assistant
Office of the Chairman of the Joint Chiefs of Staff

MPP

Scott Wilson

Adjunct Professor
University of Alaska

MPP

Robert Stevens

Vice President
Merrick Bank


MPP

Alyson Brennan

IRS

MPP

James White

Attorney


Law Office of James P. White




MPP/JD

Richard Tyler White

Attorney




Jackson White, PC

MPP
Brad Bartholomew

Mitigation & Recovery Manager
Utah Division of Emergency Management

MPP

Beckie Reynosa

AVP Relationship Manager


Bank of Utah

MPP

Ben Beutler

Senior Budget Analyst


City of Peoria

MPP

Scott McLeod

VP Collective Impact


United Way of Salt Lake

MPP

Matt Mackey

Client Onboarding




Goldman Sachs

MPP
Andrew Cannon

Marketing Manager




Land O'Lakes, Inc.

MPP

Robert Stevens

Director of Regulatory Compliance




Merrick Bank

MPP

David Stringfellow

Chief Economist




Office of the Utah State Auditor

MPP

Bryan Flanders

Management Analyst




Salt Lake County Sanitation

MPP

Barry Stratford

Associate Attorney


Perkins Coie LLP

MPP

Shawn Tiegen

Vice President & Research Director
Utah Foundation

MPP
Carrie Beckman

Director of State Scholarships




Utah System of Higher Education

MPP

Mark Brown

Law Student




University of California

MPP

Katie McCarthy

Budget Manager




American Museum of Natural History

MPP

Alicia Brown

Business Analyst


REI System

MPP

Holly Hilton

Policy & Program Manager




SLC Mayor's Office

MPP